Scott Gonzalez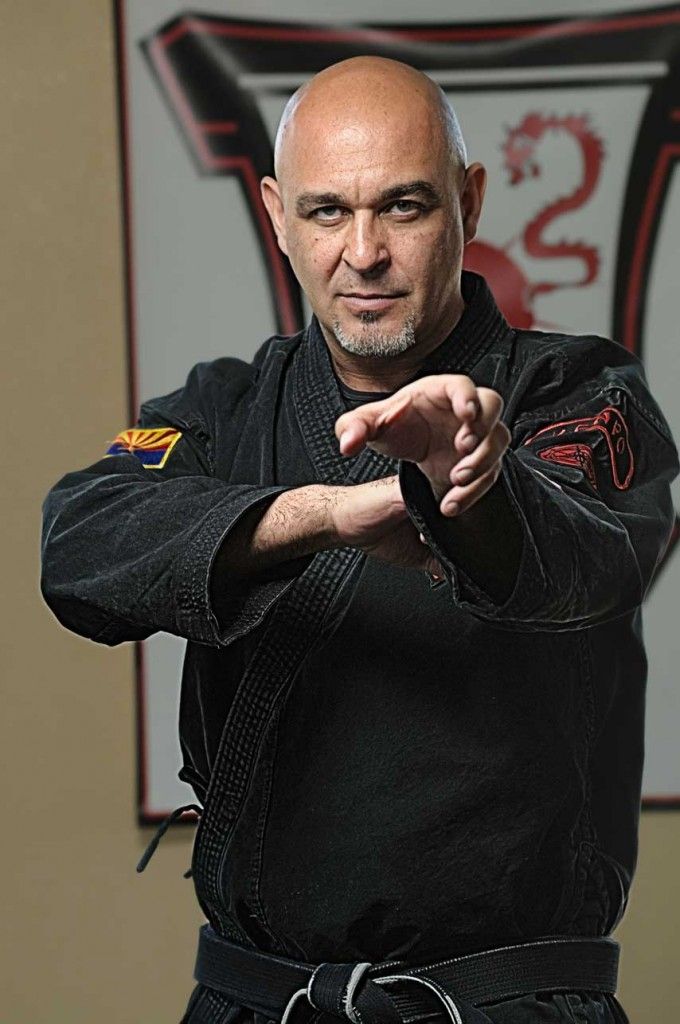 Sr. Professor Scott Gonzalez started his kenpo training in 1990 under the instruction of Rick Jeffcoat in his garage studio and continued with the opening of Larry Tatum's Green Street studio as the first enrolled student. Working with Larry Tatum and Rick Jeffcoat, he earned his 1st Degree Black Belt in 1995, and set the foundation of a life in American Kenpo. Mr. Gonzalez continued his training with Rick Jeffcoat until 2005, when he moved to Arizona to raise his family. Mr. Gonzalez currently continues his exploration of kenpo with the guidance of Grand Master Tatum, constantly working to develop his craft, understanding, and instruction to his students and seminar participants.

He opened Desert Dragons' Kenpo in 2005 out of the Vistancia gym and moved to the current location in 2008, where he has been able to provide the community a place for children to learn leadership, voice and confidence. He currently instructs kids and adults, with his particular love of environment infused within the instruction of his classes. Adults will find his details a place to elevate their own skills, whether just starting, in Law enforcement, or as a lifetime martial artist.

Mr. Gonzalez was additionally a secondary teacher in CA and AZ for almost a decade. He utilizes these skills for instruction and student retention, here and during his seminars.
---
Brian Eisenberg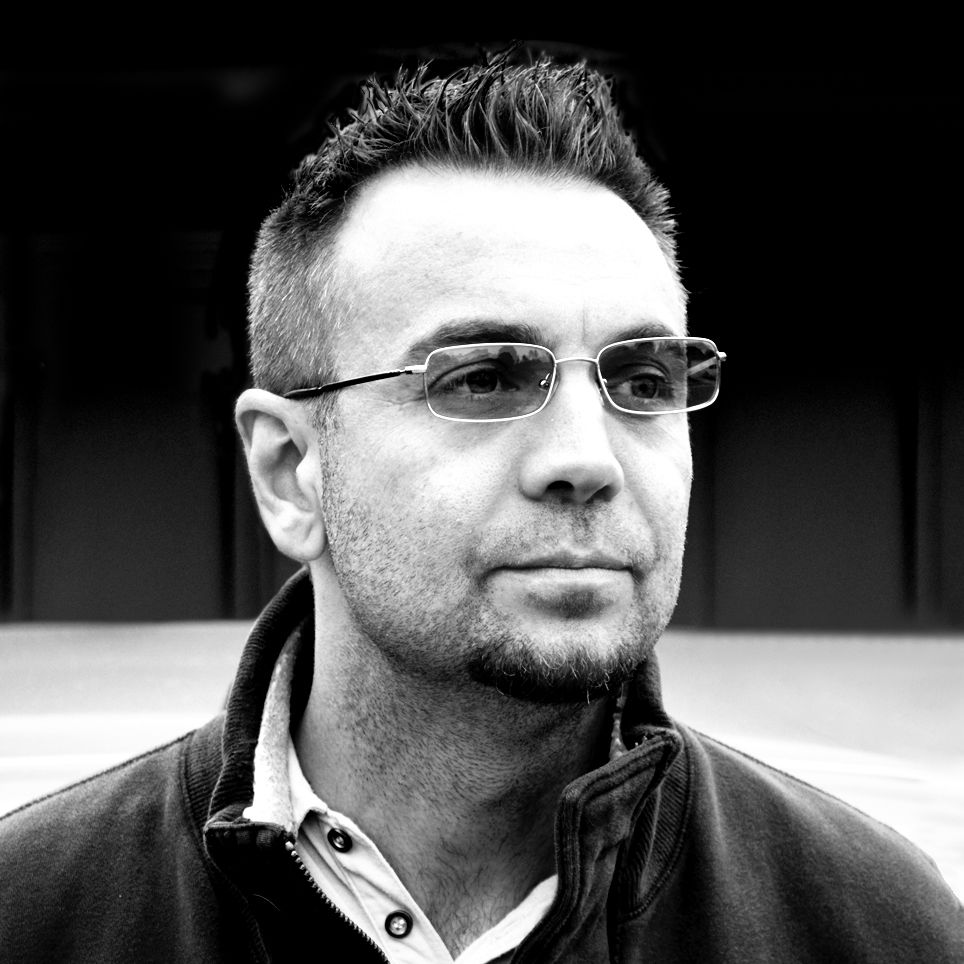 Mr. Brian Eisenberg began his Kenpo training in 1990 at age 11 with Master Barry Barker (Jim Mitchell) in San Diego. After earning his brown belt in 1995, he took some years off from training to focus on school and earn a Bachelor's and Master's degree in Music. Shortly after he resumed training earning his black belt in 2005. In 2008 he took another hiatus to earn a second Master's degree in Library Science and establish a career in that field. After moving around a bit he settled in Phoenix in 2016 and began training at Desert Dragons, earning second and third degree black belts from Scott Gonzalez. In 2021 he was promoted to the rank of fourth degree black belt, Senior Instructor. Additionally since 2018 he has been a regular private student of Grandmaster Larry Tatum in Prescott Valley, who also recognizes his rank. Throughout the years he has competed in many tournaments earning several first place finishes in forms competition. He has also had additional training in boxing, kickboxing, and Brazilian jiu-jitsu, and has attended several classes and seminars with Steve "Nasty" Anderson, Orned "The Chicken" Gabriel, Rick Hughes, Willy Steele, Ernie George, Martin Wheeler, and Ben Stewart.
---
Michael Kellogg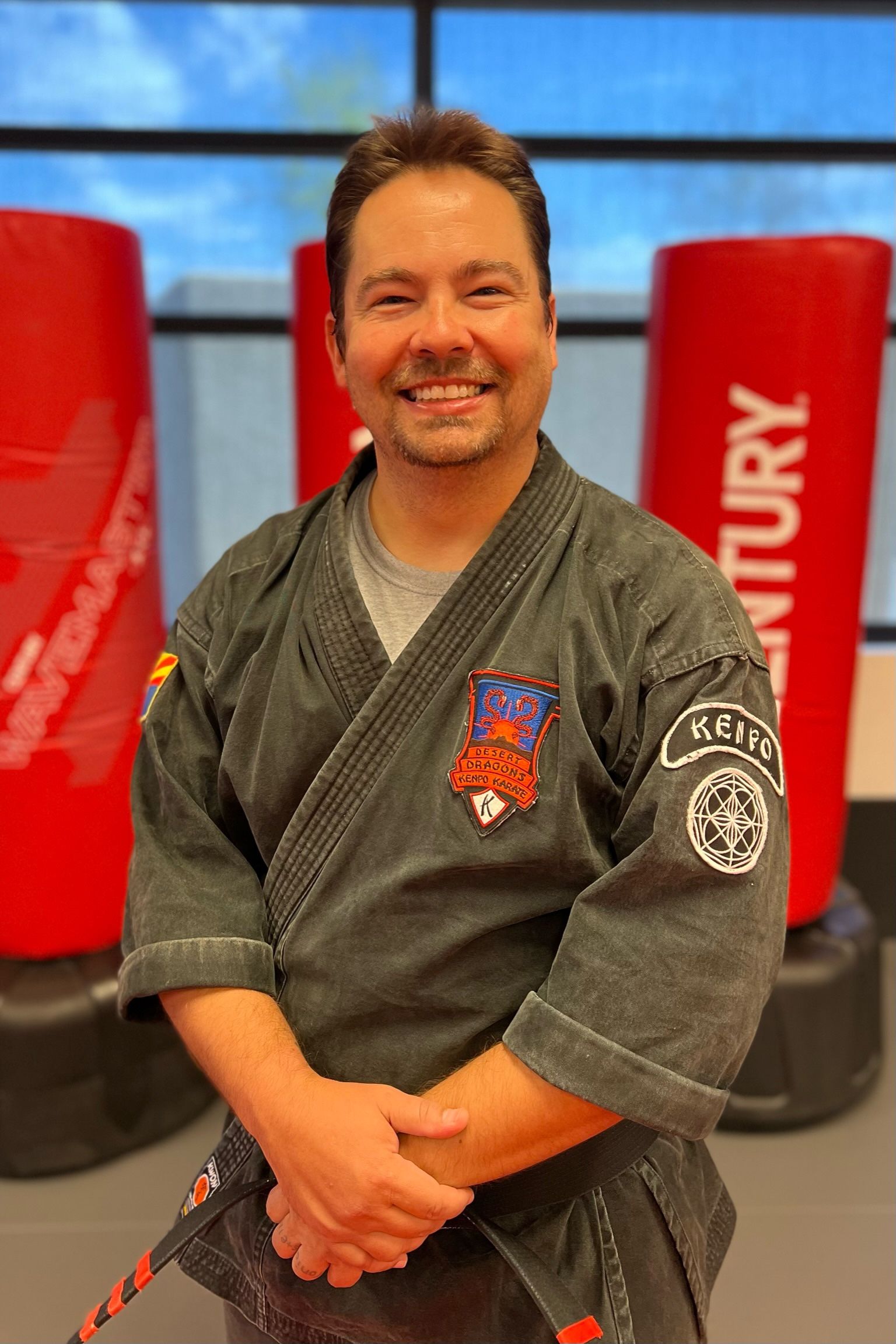 Michael, currently a third degree black belt under Scott Gonzalez, began studying at Desert Dragons in 2014. Like many parents, Michael began his training as a way to help his son who had joined the studio shortly before. Although his son had taken a break from his studies, Michael found a love for the art and has continued, finding true joy in instructing others. Michael, a valley native, has a bachelor's degree in psychology, with a minor in sociology, and enjoys spending his free time with his wife and two kids.
---
Kim Essendrup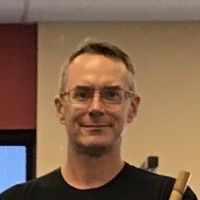 I have a second degree black belt in American Kenpo and I am a level 3 instructor for Buot Balintawak Eskrima, having studied under Grandmaster Sam Buot.

And I also like to try to hit Chris in the head with a stick, when the opportunity presents itself.
---
Chris Deluca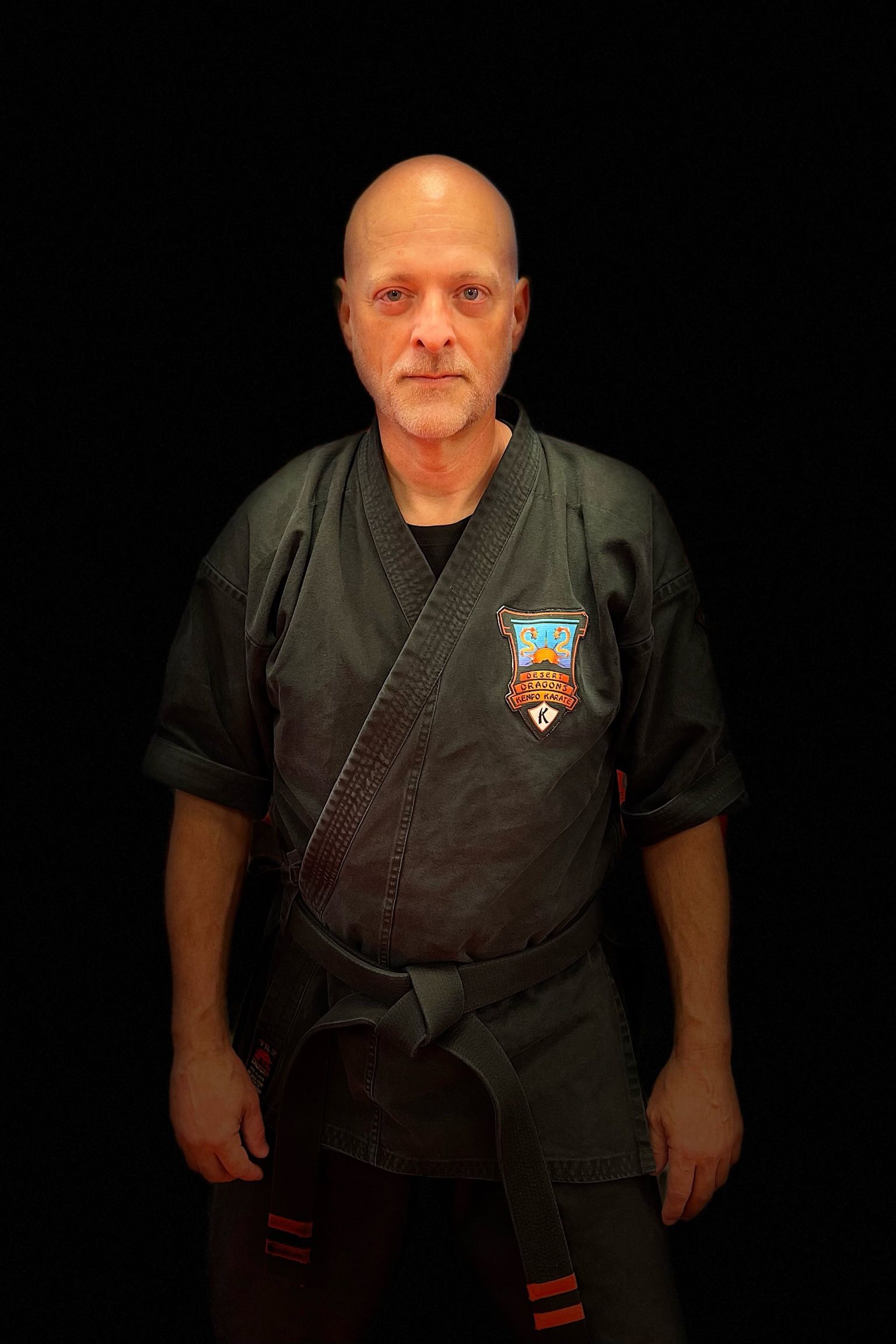 Chris Deluca began his training career much later in life - after being repeatedly "practiced on" by his children and wife. After moving to the Phoenix area from Washington state, his wife, Cate, wanted to continue her karate journey. Desert Dragons Kenpo Karate ended up having everything that was being sought after: a family feeling, super friendly students and a sensai that is passionate about his art, patient, and kind.

Since 2013, Chris has enjoyed studying under Mr. Gonzalez and has currently reached a rank of second-degree black belt in American Kenpo Karate. Chris enjoys training locally as well as travelling with Mr. Gonzalez across the world to various seminars and karate events. Chris is also studying Buot Balintawak Eskrima with Mr. Kim and enjoys being hit in the head with a stick more often than should be allowed.
---
Leo Almanzar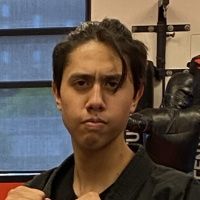 I am a senior at Basis Peoria high school and going to the University of Arizona in the fall. I am a first degree black belt and I have been doing martial arts for over 10 years.
---